News
12.12.2017
Delegation from China visits BSUIR
On the 7th of December BSUIR greeted the delegation of Chinese specialists headed by the deputy minister of State Administration for Defense Science, Technology and Industry, Suj Zhangbin.
The main goal of the visit - discussion of the current conditions and prospects of bilateral collaboration.
The guests were greeted by the deputy Vice-Rector for Research and Development Mr Anatoliy Osipov, staff of Research an Development Department, Centre for International Relations and other departments of the University. It should be noted that all of the invited heads of the University laboratories have contracts with China.
The deputy Vice-Rector talked about the University's potential on the Chinese market of high technologies. In particular, in such spheres as microwaves, radiolocation and radionavigation, hydroacoustics, information protection.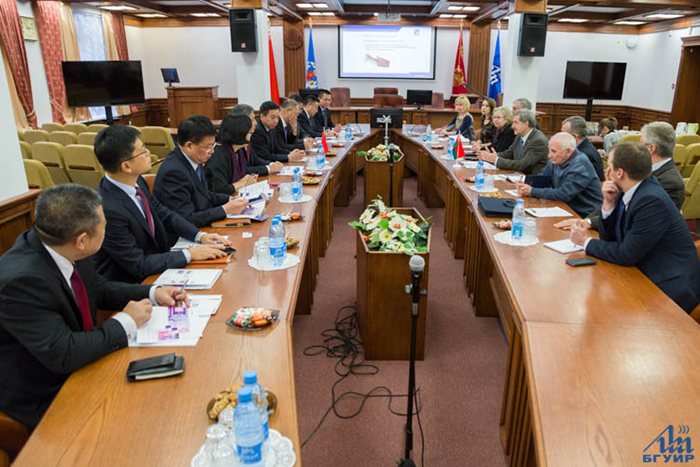 "This year, the University is working on 13 contracts for development and shipment of highly technological products for our Chinese partners, and the future will bring the expansion of scientific and technical collaboration by the means of joint projects, especially of those, based in the Belarussian-Chinese Industrial Park "Great Stone", - mentioned Mr Osipov.
The meeting ended with gift exchange and photos.
Keywords:
BSUIR
China