News
26.08.2017
BSUIR supports development of electronic simulator for treating facial paralysis
A surgeon developed a unique mobile application for rehabilitation of patients with facial paralysis. "Sometimes I meet these people on the subway, unusual people: as if a person is smiling with one half of the face and the other half is sad. According to the worldwide statistics, facial paralysis affects million and a half people a year. Most of the time the patients with unusual appearance are shy of their defects and this leads to a psychological trauma." The surgeon from Republic Center for Reconstructive and Plastic Microsurgery and a postgraduate student from Belarusian Medical Academy of Postgraduate Education, faculty of plastic surgery and combustiology Khalid Rustamov, is developing a unique rehabilitation method for patients suffering from facial paralysis with the help of a mobile application. Mr. Rustamov talked about his initiative and discussed the perspectives.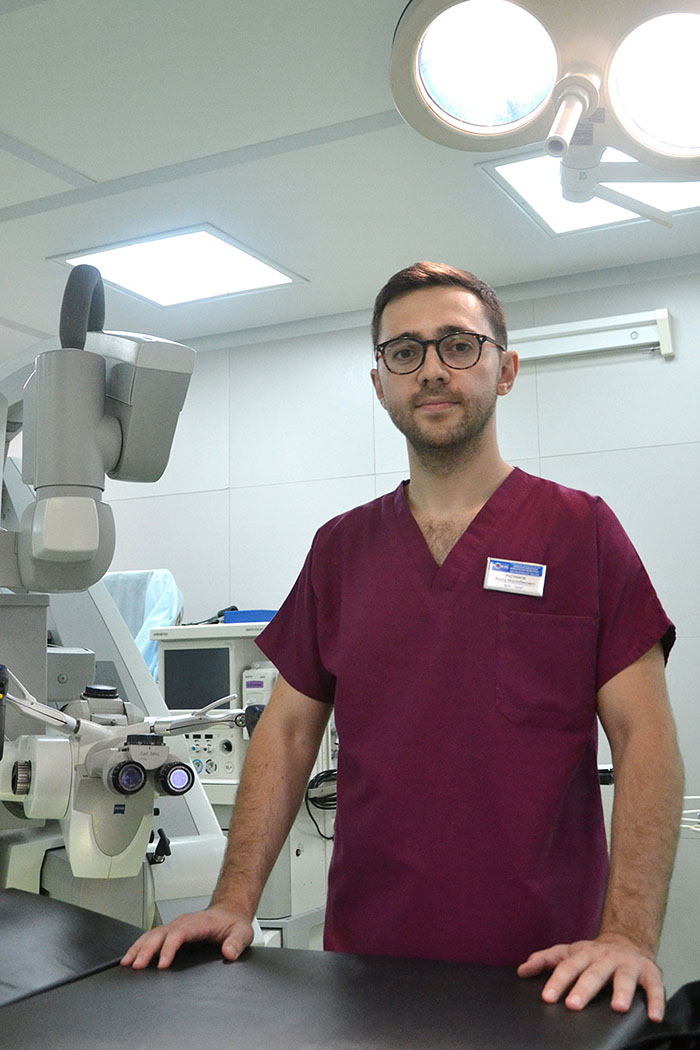 Peculiarity of the illness

In 90% of the cases the face goes back to its normal way. The paralysis does not come out of nowhere. It can be a side effect from pregnancy, menopause, stress and even a simple cold. After these, the patients turn to neurologist and prescribed pills, vaccines and IV. The treatment can take several months.

Patients with firm facial paralysis have undergone surgeries before the paralysis, such as removal of brain tumours or other facial injuries. One part of their faces gets paralysed. Such patients are in need of reconstructive surgeries. And after those they need to gather patience and strength for a long time. Rehabilitation can take up to several years.
After a surgical intervention, patients require mimic exercises. In order to support connection with the doctors, they send "positive" photos, if any of the facial muscles moved. It takes up a lot of time from both the patients and the doctors. Khalid Rustamov decided to spare their time and strength and started working on developing an electron mimic simulator:
- All I am saying is very stereotypical. So I have to repeat it again and again. The idea to automate all of these processes and come up with a programme came to me a year ago. The problem is that people don't know which muscles to train and where. Each side has up to 15 muscles. It's the therapists who are working with a facial paralysis patient. Every day they tell patients everything connected with mimic exercises and show the exercises in front of the mirror. And this can get boring. Also, let's face it; we have a deficit in highly qualified therapists. Especially in the regions, far from big cities, and every single patient requires this service.
Pocket therapist

Today we have such developments, but they all have their own hidden problems. For example, the facial paralysis problem is solved with the help of the virtual reality helmet, presented by one of the universities in London. Thanks to the special sensors and oculars of additional reality, a person can see the so-called "avatar" and does the mimic exercises. Such a development is a very technological one, and as a result - very expensive.

All the programmes dedicated to the treatment of facial paralysis are like encyclopedias, which contain a great deal of information about the illness. This usually includes links to video lessons and GIFs,- Khalid critiques his opponents. - But there is very little information about the mimic exercises. And if there is any it is not interactive. We will try to correct it. Firstly, the developer decided: he will make his programme accessible. Today almost everyone has a phone, this is why a mobile application became the best decision - it is available for a simple person.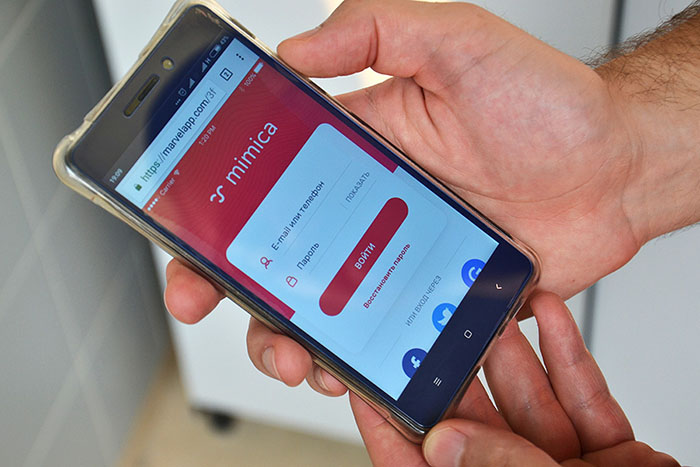 How will the "pocket therapist" work? Very easy. The frontal camera of the phone will reflect the patient. The programme itself, in real time, with the help of additional reality and specific prompts will give instructions step by step, what to do in this or that moment. All of this looks like a course on mimic exercises, composed of multiple everyday exercises for 15-20 minutes. The interactive manual will allow completing of this course in front of your phone at home. Isn't it comfortable?

The patients met the future product positively. Although Khalid is sure that the attention should be given to the age of the patients as well:
-Middle-aged people, of 30-40 years are saying "Yes, having such a programme is great". But we also have patients who are in their 60's and 70's. To make the technology as accessible and understandable as possible is our main goal. And with such quick development of mobile technologies, every granny will have a phone soon.
Becoming a leader

Last year Khalid took part in hackathon with his project. This is when the idea started moving towards realization. Khalid gathered together a whole team: three developers from BSUIR, product-manager and interface designer. Later the team won the first place in a start-up battle and got a chance to present their project in San-Francisco. Hopefully, this trip will help to find investors and sponsors. For now the start-up has only one financial donor - the initiator himself.
-Usually the help comes from people who just got interested in the project. These are marketing specialists, business-analysts…Once after a presentation, a young man, a game developer, came up to me and gave his contact information, just in case. We also have a mathematician, who consults us on facial recognition.
Today this idea has all the chances for success: goals and objectives are set, approximate business plan and analytics - calculated, facial recognition technology - chosen, and the prototype is in the making. The team also hopes for the help from BSUIR and Belarusian Medical Academy of Postgraduate Education.
- Now we need to organize the process inside the team, adjust communication and start working, - Khalid is sharing his plans optimistically. - Of course we will be happy to see people, who got interested in this project.
Answering the question, when will the mobile application be ready for use, the developer jokes: "I wish it were yesterday". It has to be clear that the initiative is built solely on enthusiasm after work and studies. And it is not much.

The makers of the electron simulator are sure: we have all the chances to be in the top of the global market. This requires turning the disadvantages of all other applications into our advantages. The mimic simulator, made in our country, will be, first of all, accessible. It means it will be aimed at mass consumer. Shouldn't it be a priority?
Keywords:
BSUIR project